3D Rendering, Animation & Virtual Reality
Interior Rendering
Interior Design and Architectural Rendering Services by Sydney Construct.  We offer high end, photo realistic, professional rendering services.  Our interior 3D rendering quality is the preferred choice of top designers for a reason.  We offer both still image renders and 3D animated renders of residential houses, commercial locations and anything else you can throw at us.
Try out different colour schemes. A 3D render can help you communicate your design to clients, speed up sign-offs, approval processes, and help to avoid costly mistakes.  We take great care in creating images which will highlight selling features and allow you to put your best foot forward.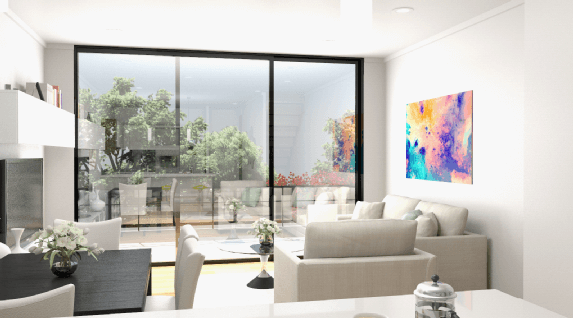 External Rendering
Sydney Construct offers top of the line external rendering services.  We have created hundreds of house renders ranging from top of the line luxury homes to large developments located in tropical locations. Whether it is a detached home or a high rise we do it all.
We use a revolutionary unbiased, physically correct rendering engine to ensure top quality, photo realistic renders.  All our projects are done by experienced architects or artists.
Our added value!
Stunning high resolution images

Fast turn-around

Friendly, professional project management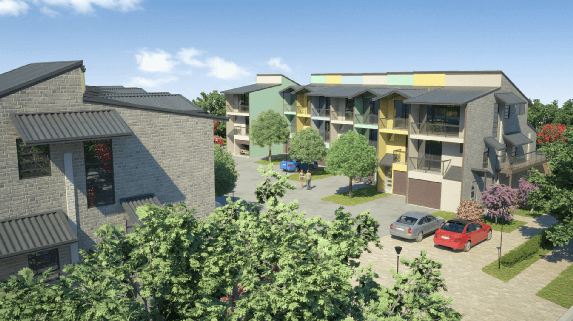 3D Sections
This is a stunning way to show the entire unit or home in a clear, visually enticing way.  
3D Sections give an overview of the entire building in a simple glance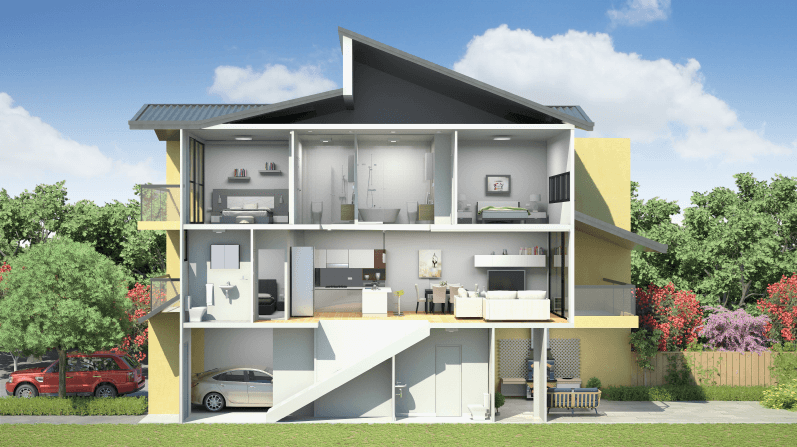 3D Site Plans
A blueprint of a massive warehouse or apartment complex can be difficult to visualize even for those with lots of experience.  3D site plans help to bridge the gap between technical drawings and end consumers by showing a "zoomed out" top down image of the entire development or construction site.   Sometimes a stunning visual aid can be the difference between approval or rejection when in front of a regulatory body; furthermore, 3D site plans can be a critical part in helping potential homeowners visualize themselves only steps away from a playground or park.
Site plans, also known as plot plans, are a great way to show a large development in it's entirety. They do an excellent job of visually displaying the impact on the environment and how it will fit in with it's surroundings.  Some other great uses for 3D site plans are Landscape Designs, Waste Management Planning, Environmental Impacts of Mining, Urban planning etc.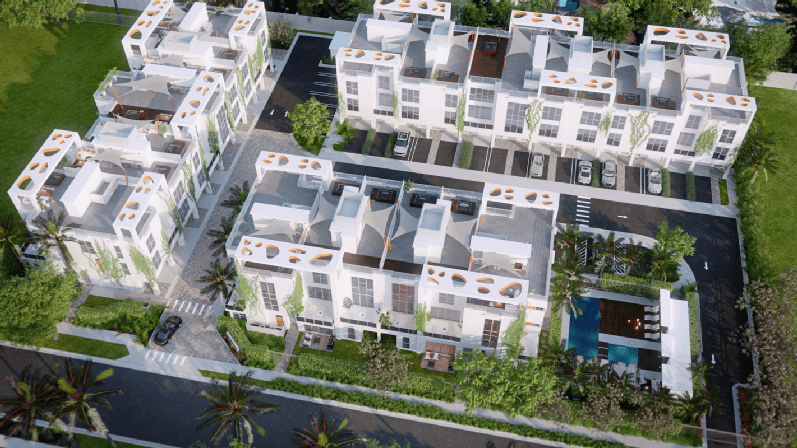 3D Floor Plans
This is one of the best ways to show an overall plan of a house in a clear, visually appealing way.  
3d floor plans are basically taking existing prints and turning them into a 3D dollhouse while giving the viewer x-ray vision.  Rather than showing one room at a time the 3D floorplans give an overview of the look and flow of the entire building.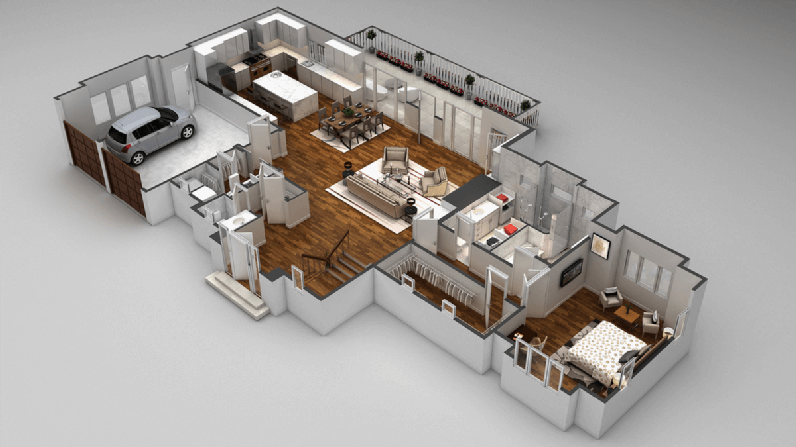 3D Animation & Fly through services and 360° Video
Sydney Construct animation offers multiple benefits when used in real estate marketing:
Projection: animation enhances the presentation of a real estate project and allows potential buyers to project themselves in their future living space.
Impact: real estate 3D animation has an immediate impact on the clients and facilitates their adherence to the project.
Credibility: when animated, a real estate project becomes more realistic, and is no longer a mere fiction to the client.
Access: when a real estate project is promoted via 3D animation, the client doesn't need, in this initial phase, to go to the site in order to «visualise » it.
With architectural 3D video animations, real estate developers and marketers can attract and engage their customers. A virtual visit of the not yet finished apartment or villa may be of great importance in the decision process.
How can we add value?
Architects
Sydney Construct creates stunning models to get you through a review, communicate internally and to a client, or sell your design to the public.
Developers
Selling your project before breaking ground can be as easy as presenting the right sales models early in the process.

Land Planners
Models can now show mineral deposits, how dirt will move, land reclamation over time, lot divisions, prospective golf course layouts and more.
Interior decorators & designers
Showing and explaining the interior design projects has always been difficult. Go outside the boundaries of the flat images and present your work the way the way you envision – let your clients experience like they are already there!
Real Estate Agents
Win and sell more business by having unique marketing capabilities. Differentiate yourself from the competition by using the latest in technology. Integrate a fully mobile solution that allows you to manage & present real estate anytime. Guide presentations virtually from anywhere on the globe
If you are one of the following then we can help drive your projects!
Architects

Interior decorators and designers

Builders

Property Developers

Land development professionals

Town planners

High end business and home owners